2020 - 2021 CHEERLEADING TRYOUTS
Try-outs will be held Wednesday, March 11, 2020 at 1:30 at JIS gym!!! Look on this site to find all of the needed forms. Click the tryout application option on the left of the page.

Practices will be:

Monday, March 9th, 2020 from 3:30 - 5:30 p.m.

Tuesday, March 10th, 2020 from 3:30 - 6:00 p.m.

Quick info:

Try-out practices and try-outs will be CLOSED to the public.

All of the forms are due Monday, March 9th at the first practice.

Participants will wear a plain purple shirt or Jackson purple shirt and black shorts with a bow or ribbon for try-outs.

Participants will be scored on: voice projection, 2 jumps, fight song, cheer, dance, tumbling, coach's interview, and teacher reports.
2019 - 2020 JHS Cheer Roster

SENIORS:

Avery Sellers - Captain

Ariel Merida - Co-Captain

Maggie Cotton

Lillie Cotton

Amelia Davidson

Skylar Terrell

JUNIORS:

Kate Raybon

Kemaurei Steele

Maddie Thrasher

SOPHOMORE:

Taylor Moseley

FRESHMEN:

Kobi Burnett

Sophie Karr

Macie Arrington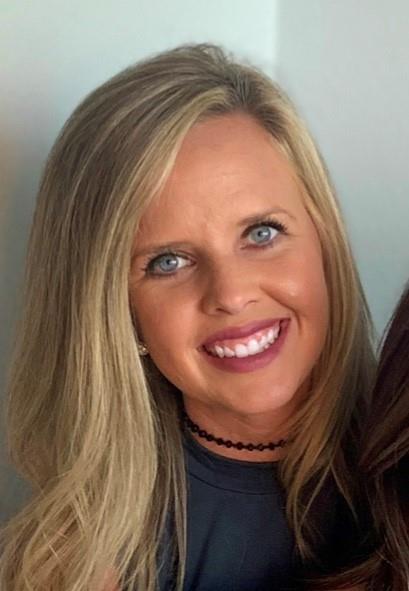 Phone:
Email:
Degrees and Certifications:
Bachelors Degree - Idaho State University AHSAA Certified CPR Certified USASF Certified
Coach Amy Harbuck

Hey JHS Family!

This is my second year as the Jackson High School cheerleading coach. We will be competing this year at the AHSAA South Regional competition in November. I look forward to a great year coaching my team and cheering on the Aggies. ARE YOU PROUD TO BE AN AGGIE? YES WE ARE! GO BIG A!!!!

CHEER HISTORY:

Cheerleader Alumni at the University of South Alabama (2010 - 2012) Assistant Coach at the University of South Alabama (2012 - 2013) Head Coach at East Mississippi Community College (2013 - 2016) Magic Valley All Star Coach (2016 - 2017) RIOT All Star Coach (2017 - 2018) All Star Competition Judge (2013 - 2018) Tumbling Coach (2006 - present) Competition Choreography (2007 - present)