Larry Bagley announces Retirement
Larry Bagley announces his retirement as Superintendent of the Clarke County School System effective July 1, 2023.
A reception was held in his honor on May 22, 2023 at Clarke County High School .
Pictured below are Bagley along with the Central Office Staff members.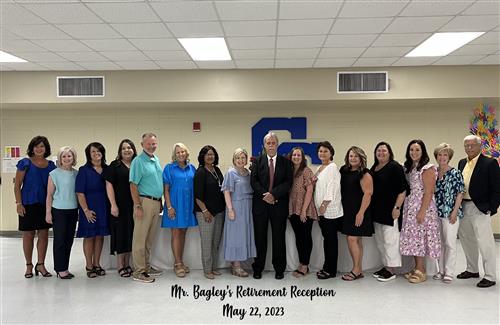 Mrs. Ashlie Adams Flowers will assume the Superintendent role on July 1, 2023.